Triton Express has an experienced and dedicated leadership team that drives the business.
HOWARD GAINES
GROUP CEO
Originally hailing from the humble town of Marianridgenear Pinetown, Howard joined Triton Express in October 2000 in Durban as a data-capturer straight out of high school.
During his tenure at Triton Express, Howard has worked tirelessly to grow his knowledge base & career within the Triton Express Group and has worked his way up through the company to become the Group CEO. Howard's hand on approach in his work life has given him an intricate knowledge of all elements of the business  and as such he  brings a wealth of experience and invaluable insight to both the strategic and operational aspects of the Triton Express Group.
Howard's open door policy and passion for people enables him to have his ear to the ground and ensures that the family ethos that has  characterised Triton Express lives on each day.
In his spare time Howard loves to spend time with his wife, daughters and extended family, and he is an avid sports fan who loves to watch rugby, cricket, basketball and  soccer.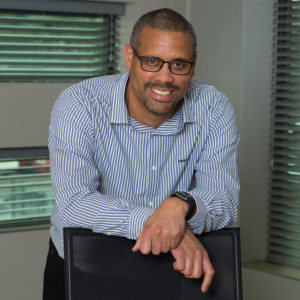 GRANT ROBERTSON
FINANCIAL DIRECTOR
Grant Robertson joined Triton Express in the role of Finance Director in October 2019 and is based in Durban, heading up the finance and administration team.
Grant completed his tertiary training with the Chartered Institute of Management Accountants (CIMA) and is an associate of CIMA, as well as the CGMA in the United Kingdom.
Grant has a diverse background having worked in the UK for 10 years at Cater Allen International Bank and Investec Bank. Upon his return to South Africa, Grant set about to develop his career in management across a variety of market sectors and he garnered experience in FMCG, Consumer Products, Industrial Supplies and Textile sectors at various blue chip companies, including, Imana Foods (part of National Brands), Beiersdorf Consumer Products, Pumpserve (where he was founder and co-owner) and Glodina, where he held the position as Chief Financial Officer.
Grant is married and has 2 teenage daughters. He is an outdoor enthusiast who loves to spend time at the beach with the family and on the golf course!
RIAAN JONKER
SALES DIRECTOR
Riaan joined Triton Express in May 2017 as the Sales Manager for the Johannesburg branch and brought a wealth of knowledge to Triton Express, with more than a decade of experience in the road freight industry.
It wasn't long before Riaan made an impact on the internal front with staff and externally with customers and this resulted in his promotion in February 2018 to National Sales Manager and then to Sales Director in July 2019.
Riaan's calm and professional manner, in conjunction with his open-door policy and consultative approach, is the basis for his work ethos.  This involves having a solid framework to work within which is goal and target orientated whilst encouraging individuals to be accountable, create their own successes and exceed expectations. The positive impact of this has been felt within the sales team, who have been motivated to give of their best, not only individually but collectively, and they are well on their way to exceeding targets.
Riaan is an avid golfer and loves a great game of rugby!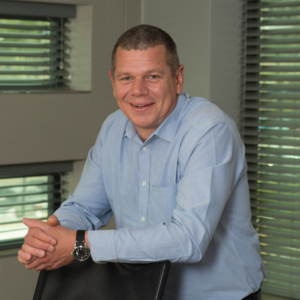 COENIE DE BEER
OPERATIONS DIRECTOR
Coenie de Beer joined Triton Express in September 2008 as Operations Manager for the Johannesburg branch before relocating to to head up the Cape Town Branch. His tenure in Cape Town saw Coenie oversee the construction and move into new premises for Triton Express, whilst at the same time growing the business footprint in the region.
Coenie returned to Johannesburg in 2016 to take up the position of National Operations Manager which entailed oversight of the operational activities for all 19 Triton Express branches. His calm and steadfast approach as well as his wealth of operational knowledge brought much stability and efficiency to the business and Coenie was promoted to Operations Director at the beginning of 2018.
In his spare time, Coenie is an avid outdoor cricket player and he enjoys spending time with his family.